So good you wouldn't know it was there…
Timbermate Wood filler is an Interior grade 4 in 1 Wood Putty, Grain Filler, Edge Filler and Crack Filler. When thinned slightly with water can also be used as a sanding sealer.
Timbermate does not shrink, sink, crack or fall out and has an indefinite shelf life. It is non-flammable, non-toxic and can be used to the last gram.
Timbermate is proudly 100% Australian made and 100% Australian owned.
Product Catalogue
The 2020 Timbermate Group Product Catalogue is now available to view online or download as a PDF.
Use our interactive online catalogue to find the right products for all the repair, patch or filler jobs around the home, big or small.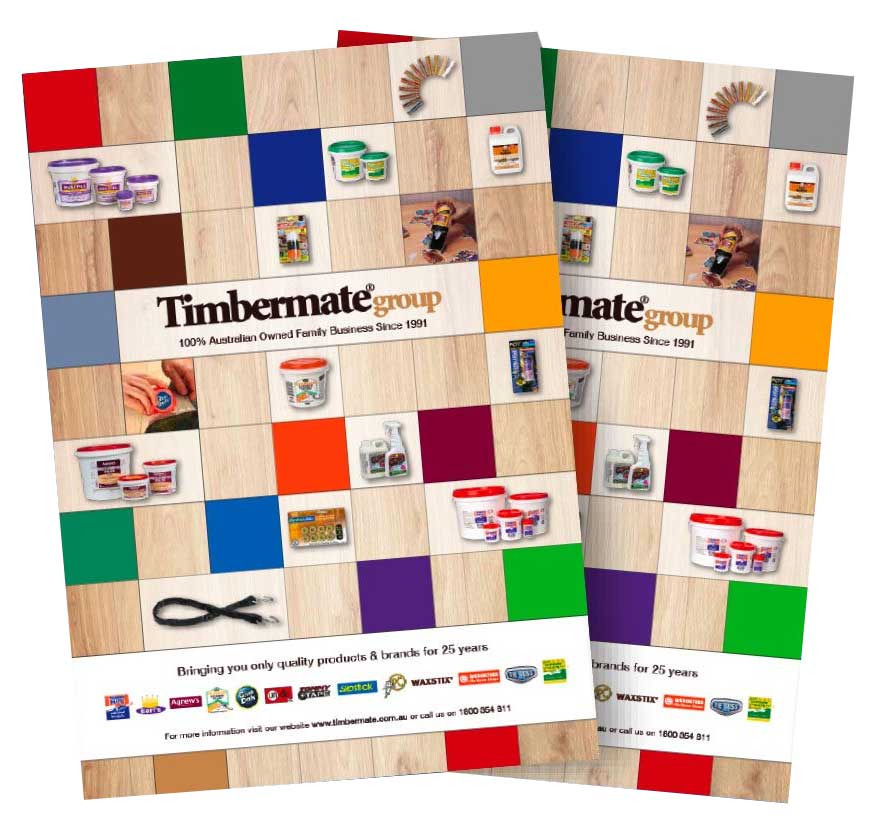 When Timbermate began operations in 1991, it attracted instant respect for its Australian made, water-based woodfiller range, which is now sold in 20 countries and remains a flagship product of the group.
While Timbermate's R&D and manufacturing policies have remained consistent over the last quarter-century, with a steely focus on 'hands on' production processes and first-class materials, the organisation and its product ranges have evolved dramatically in tandem with ever changing market requirements.