4-in-1 Non Acrylic Water-Based Woodfiller
Wood Putty | Grain Filler | Edge Filler | Crack Filler
Unlimited shelf life
Non cracking
Non flammable
No waste
Won't fall out
Interior grade
Non sinking
Non shrinking
No Volatile Organic Compounds
Timbermate is proudly 100% Australian made and owned.
So good you would not know it was there
TIMBERMATE Woodfiller is an interior grade wood putty, grain filler, edge filler and crack filler. When thinned slightly with water, it can also be used as a sanding sealer. Timbermate does not shrink, sink, crack or fall out and has an indefinite shelf life. It is non-flammable, freeze-thaw stable and can be used to the last gram.
The secret ingredient of TIMBERMATE is tap water and it has no Acrylic, Latex or Solvents. The TIMBERMATE formula is over 85 years old and is the only genuine water-based formula in the world proving that the formulation has stood the test of time.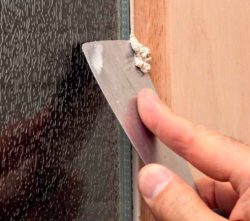 Earl's® Timbermate® Colours
Hardwood (Ash/Tassie Oak)

Rimu (Baltic Pine/Oregon)


Please Note: Colours shown are a guide only and will differ from how you see it on screen.